Time to look back at my 2014 cycling stats.
The major achievement of the year was completing Randonneur Round the Year which is an award for completing a 200km or longer audax in each of twelve consecutive months.
In total I cycled 5,080 miles (8,176 km) which easily surpassed my previous best in 2014 of 4,516 miles. The cumulative monthly mileage is shown in the graph below.
Other than May 2009 which includes my LEJOG I was ahead of every previous year. I cycled 847 miles in June, my highest monthly total since May 2009.
A heatmap of my cycling in the UK for 2014 shows where I cycled. Areas of yellow and orange show where I cycled most frequently. Purples are roads I cycled once or twice.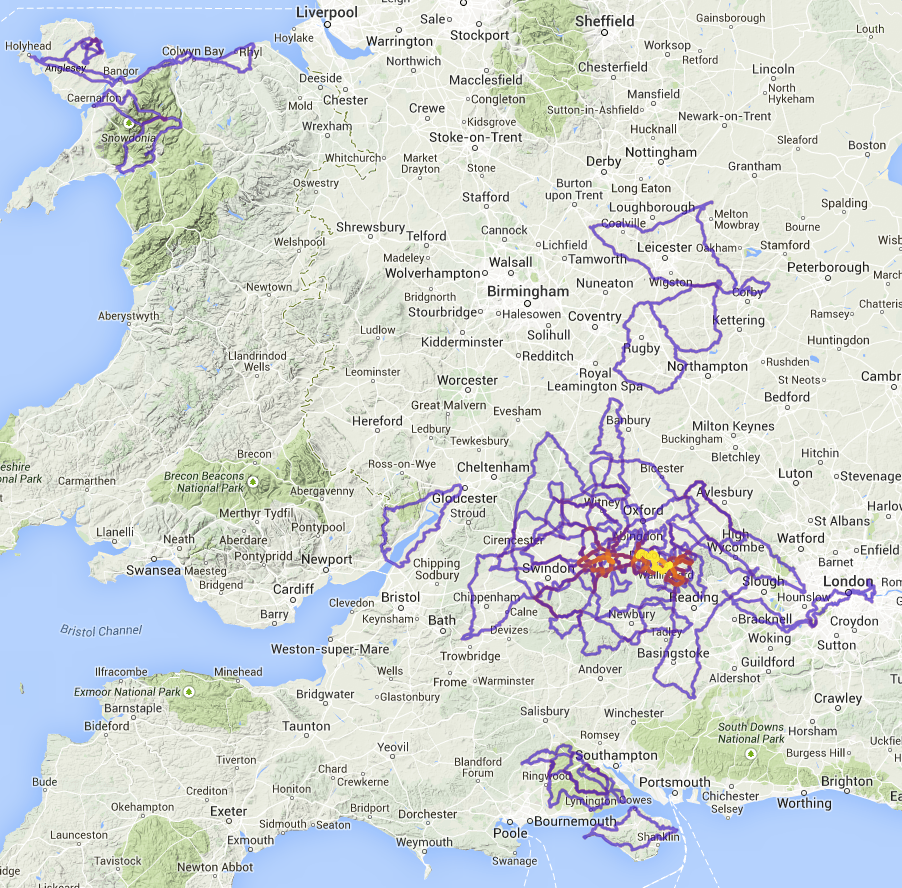 As is usual the 'hottest' part of the map is close to home including my commuting routes. Several audax rides can be picked out in the Midlands and away rides with CTC Wantage can be seen scattered around the country.
I also went to France with CTC Wantage where we cycled near to Carcassonne with one memorable ride on the French and Spanish coast. One ride in central France isn't shown in this map of the rides from that trip.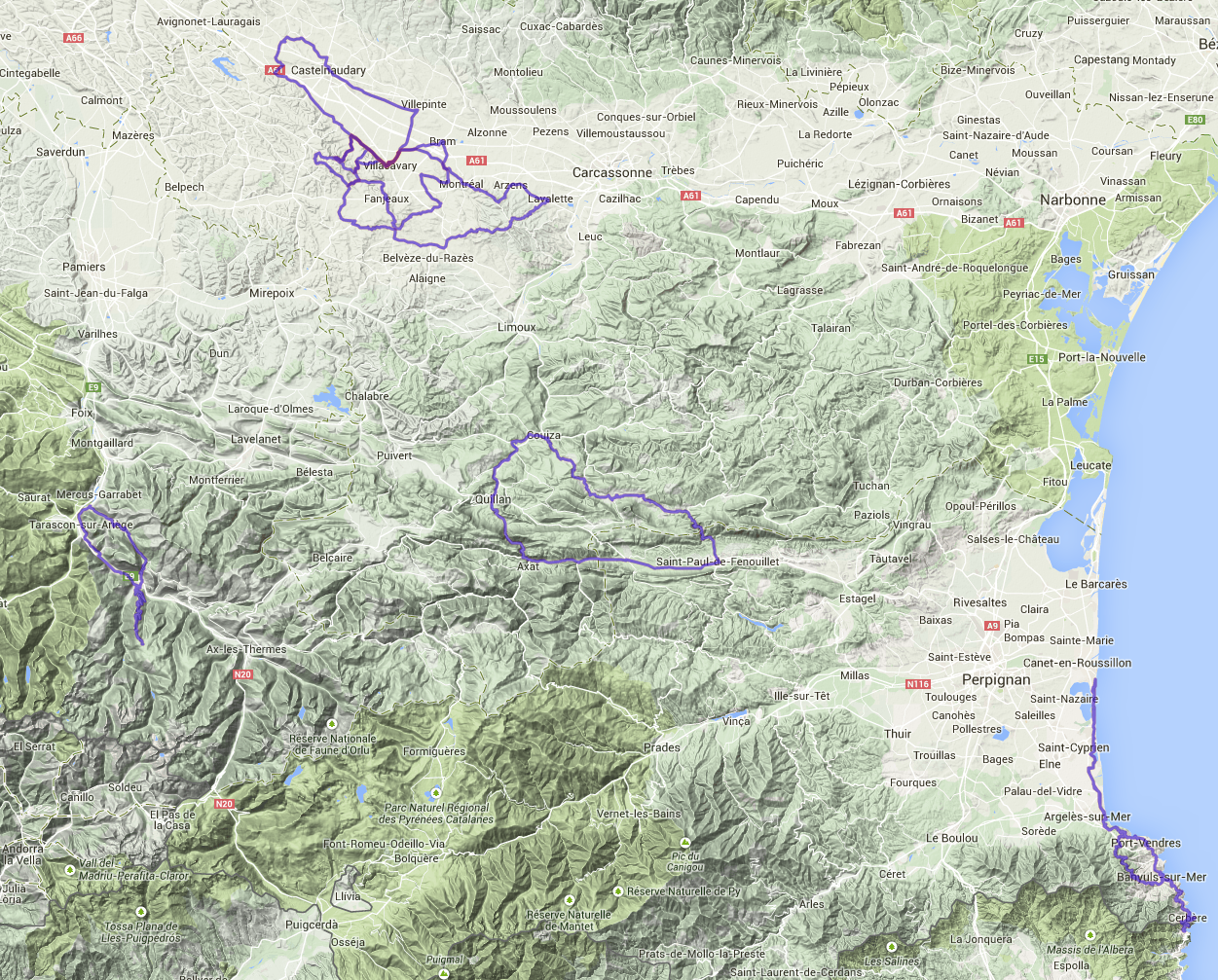 In summary my stats for 2014 were as follows.
| | |
| --- | --- |
| Rides | 172 |
| Days Ridden | 120 |
| Total Distance | 8,176 km (5,080 miles) |
| Total Climb | 68,274 m (223,996 ft) |
| Total Time | 359h 29m 50s |
| Longest Ride | 276 km (171 miles) |
My plans for 2015 took a blow when my brother died suddenly in December, we rode together and had planned to ride the National 400 audax together in July. However I've kept my run of 200km audax going and I might attempt back to back RRtY. I also want to try and ride a 300km audax to complete Randonneur 1000 for the season.