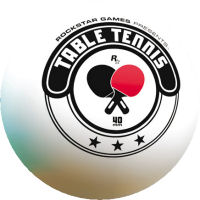 Rockstar Games Presents Table Tennis, the debut next-generation title from the creators of the Grand Theft Auto and The Midnight Club franchises.
Developed by Rockstar San Diego, Table Tennis harnesses the incredible power of Xbox 360™ through an advanced game engine designed specifically for next-gen console technology. Utilizing the full capabilities of the hardware, Table Tennis is visually stunning, the physics are fluid and natural, and when coupled with the intuitive gameplay, the competition and ferocity found in a live table tennis match is authentically recreated.
Well I was really looking forward to this but now it seems it might not have online play after all which removes virtually all the point of owning the game. Sigh.