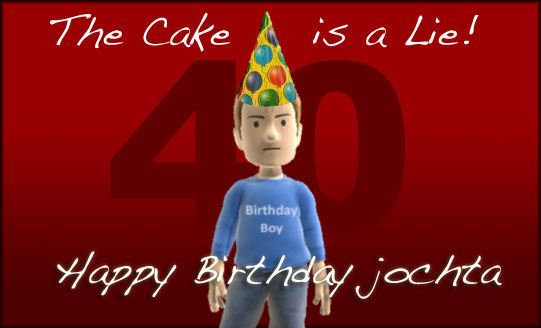 Forty today! This is the ugvx.com banner that Redsmartie kindly created. My grumpy Xbox 360 avatar really makes a statement I feel! Actually I'm feeling pretty chipper about being 40, loads of attention FTW.
Went for a curry and beers last night with Dabe and WildCardZero, just been for a Thai meal for lunch with three girls from the office. I should be 40 more often! Now for a relaxing afternoon until Chowny turns up to discuss websites a bit later.
Nothing planned for this evening apart from relaxing with the family. Ace!